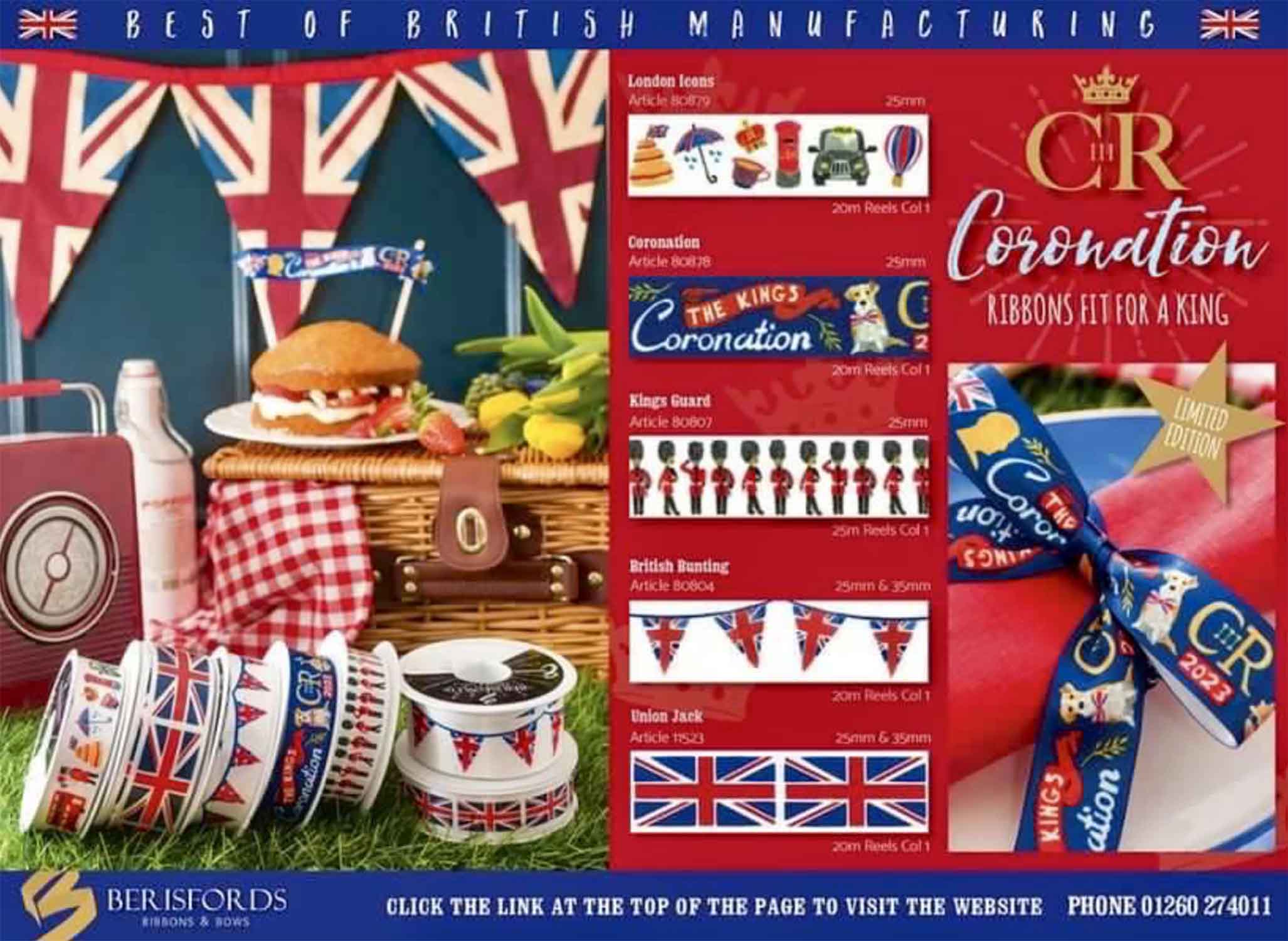 Coronation Ribbon - How Is It Made
With the King's Coronation later this year ( May) there has been a lot of focus on products and designs to help the celebrations. The Ribbon world has been no exception to this, both ourselfs and Berisfords Ribbons have in our own capacities launched a number of Coronation ribbon themed designs.
One of our fourit ones in a ribbon by Berisfords that features a number of iconic images on the one blue ribbon.
Berisfords went to some lengths to make a sort film of the production process behind this particular ribbon design which neven envolved one of there design team hand painting all the images used on the ribbon.
These designs were then digitised and put in to one ribbon design image.
Out of the various print mthods available to them they choose to use a sublimation print which involves printing the design on to a continuous roll of papper using a special ink printer. the printed paper is then fed through a machined along with the plain ribbon, at this point steam and heat are applied to the paper and ribbon sandwich and the inks are transfered on to the ribbon and sealed in the the dye sites in the polyester by the heat. 
As a result the ribbon is very durable and can be machine washed.
The ribbons are then reeled and ready for dispatch.
Take a look at the video that Berisfords have made that gives a glimps of this whole process, it's only a minute long but well worth a watch.
All credits to Berisfords Ribbons for a great ribbon and an insite into its making.